Email Mr Brent for Long Distance Piano Lessons
Jeff Brent - Piano Teacher
Piano Lessons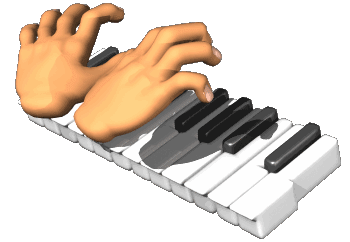 Long Distance by Phone
(intermediate thru advanced students only)



Simple.
At your designated lesson time, I call you on the telephone
no matter where you live in the 48 Contiguous United States.
The two of us have a human-to-human interactive music lesson for half an hour,
afterwards I email you all supplementary commentary, notes,
sheet music, tablature or midi audio required.
That's it!
You get a Personalized Private Piano Lesson
with a Real Live Professional Piano Teacher.
From the comfort of your home.
Just click on the link below (or any credit card logos)
and that will take you to the "Online Tuition Payment" page.
Read the instructions and pay your tuition.
We can then schedule your weekly lessons immediately!!!
(upon my receipt of your tuition payment verification)


Your lessons are only $140.00 a month
(4 x 30 minutes)
This fee includes not only the basic tuition, but also all phone charges as well as all typing, preparation, conversion and transmission of supplementary materials as needed.

Listen to Jeff Brent play Keyboards:

"[Jeff Brent is] an accomplished musician and theorist."
- Robert Rawlins
Author of "Jazzology: The Encyclopedia of Jazz Theory for All Musicians"
(Hal Leonard Publications ISBN 0-634-08678-2)
"[Jeff's] lessons are much more useful than Mark Levine's [Jazz Piano] book."
- Sid Thomas
World Reknowned British Jazz Pianist
"When you've realized that all your day-to-day preconceived notions of how things are, and all the skills, knowledge, and talents you base your daily life on actually mean nothing at all in the big picture, then you will be ready to learn from a teacher like Jeff [Brent]."
- Scot Ranney
Founder of www.LearnJazzPiano.com